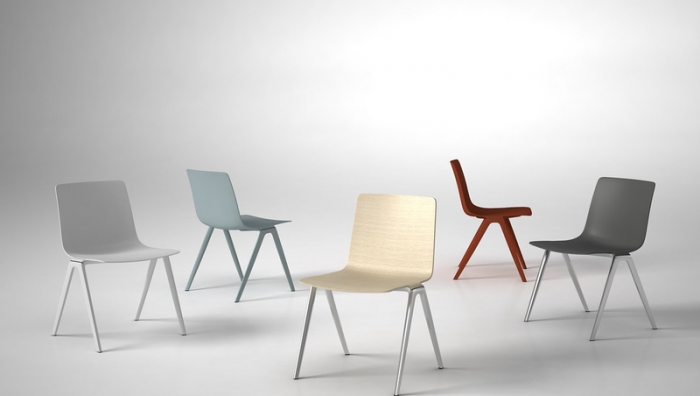 A - chair by Brunner
Elegant yet unique – these are the important design characteristics of A-chair.
If you regard it from the side, the silhouette is reminiscent of the letter "A", hence its name. An essential component of the design concept is the slim legs. Placed in a row, only the width of a single leg will be visible, which has a great calming effect on the overall impression. A-chair does not distract from the architecture – not even with 1,000 chairs in the same room.
For the plastic shell, there is a choice of seven different colours.
Thanks to its modular construction, the seat shells and frames of this all-purpose chair can be combined in many variations – creating exciting contrasts or a harmonious entity. The die cast aluminium or plastic frames can be configured with seat shells made of different materials and featuring different colours. What is new and unusual is e.g. the combination of plastic frame and shaped wood seat shell.