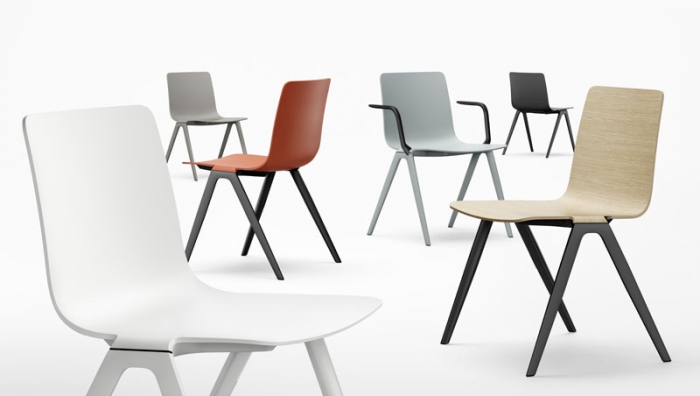 A-Chair has received three prizes at NeoCon in Chicago
A success model from the German manufacturer Brunner that is also changing the market in the US now.
The A-Chair caused quite a sensation at the annual trade fair for commercial and contract furniture NeoCon in Chicago. The all-purpose chair designed by jehs+laub has already received three renowned design prizes.
The avalanche of prizes started with the accolade "Best of NeoCon Gold" in the category "Seating: Stacking", awarded by the journal "Contract Magazine". The magazine presents the "Best of NeoCon Awards" each year honoring new commercial interiors products. Products are entered in 42 categories and judged by 50 jurors who are interior designers, architects, and facility management professionals.
The "Interior Design Magazine" considered the A-Chair worthy of an award in the category "Education/Institutional: Seating" and because of that, it was presented with the HiP Award. But that's not all. Each year, "Metropolis Magazine" editors seek out the products that they really "like" at NeoCon, in an integrated social media awards campaign. The editors salute designs that they describe as "unexpected and urgent – ideas that strike us as beautiful, useful, and brilliant". Thus, the A-Chair received its third prize, "the Metropolis Likes Award".