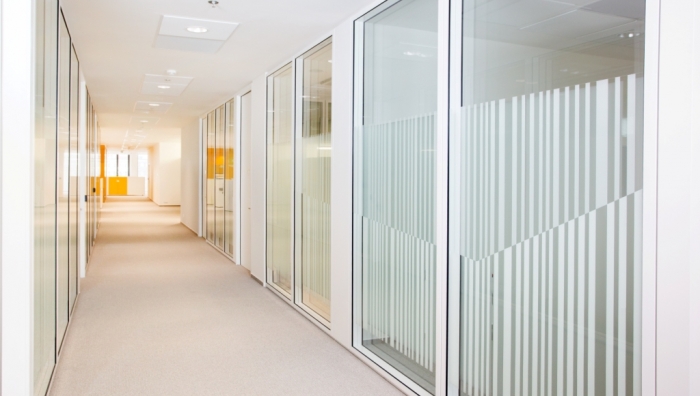 Linstram implemented adjustable partitions for the new EY headquarters
EY company chose Florentinum office building as their new headquarters.
The delivery included more than 1,000 meters of glass adjustable partitions. The project involved aluminium frame partitions RTS in white, single glazed and double glazed frameless aluminium partitions and several adjustable acoustic partitions in the conference rooms.
The goal of developing Florentinum is not only the construction of the building itself, but also the development of the surrounding area. Penta is in tune with the history of the area and sensitively incorporates the Florentinum project into existing structures. Despite its breathtaking scope, Florentinum is more a part of the city than merely a solitary structure. Florentinum is generous in its mass, but humble towards its surroundings. One of its most important messages is its timelessness and respect for the needs of space. For Florenc and the immediate vicinity, this aim means a fundamental step towards the overall renaissance of this area. Florentinum will therefore restore the historical significance and urban character to this interesting and important part of the city centre.