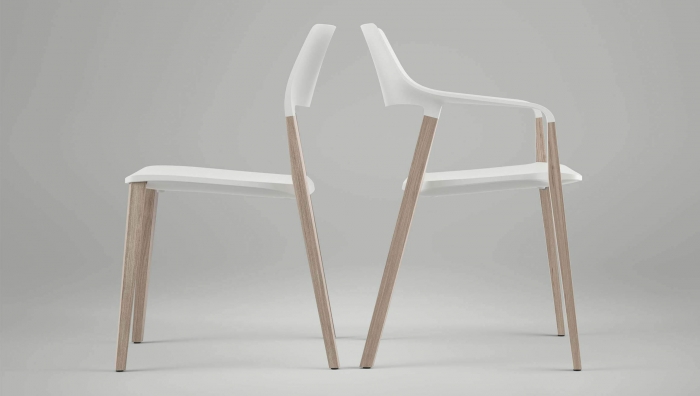 Red Dot Design Award for Halm chair from Brunner
Brunner company has enlarged the range of award-winning products.
This time it was the well-thought-out and unusual design of Halm chair which proved enough to convince the international jury of experts at the world-renowned Red Dot Awards. The practically seamless combination of solid wood and innovative plastic gives the halm design aesthetic unity and, as a result, makes it robust and particularly easy to care for as well as giving it stackable, space-saving qualities. Seat and back surfaces and the optional armrests are available in a choice of six colours. These can be harmoniously combined with the solid beech or oak frames featuring a natural finish or one of a number of stained finishes.