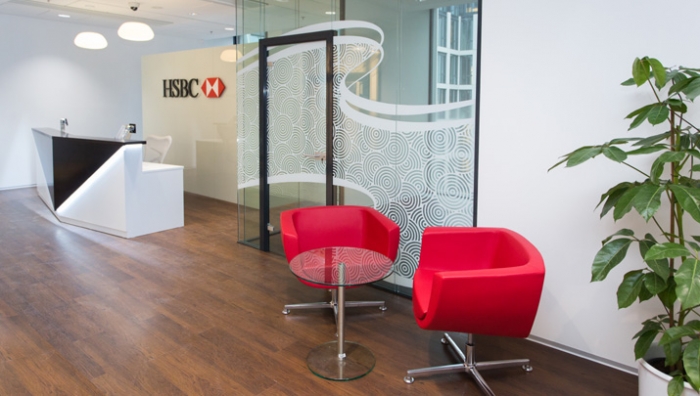 Implementation of the new HSBC's headquarters in Florentinum building
Linstram completed the implementation of another major client in the new administrative building called Florentinum.
On an area of more than 1,000 square meters, we have created 102 workplaces containing FrameOne desk system by Steelcase. Desk configurations included group workplaces in open-plan offices as well as in individual offices. The delivery for HSBC also contained double glazed frameless glass partitions in a neat black finish.
HSBC, headquartered in London, is one of the largest financial and banking organizations in the world. Its international network consists of more than 8,000 offices in 87 countries and territories in Europe, Asia Pacific, the Americas, the Middle East and Africa.