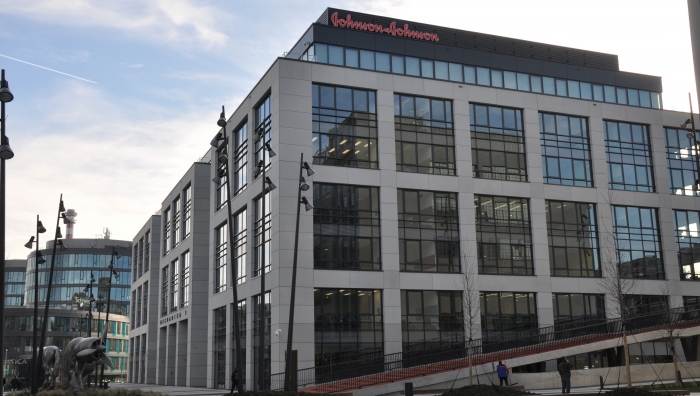 Johnson&Johnson equiped by Linstram
Johnson & Johnson companies operate in more than 60 countries and employ approximately 130,000 people.
The company chose the Mechanika 2 building in the Waltrovka complex, developed by Penta Real Estate, for its new headquarters. The aim of the project was to move all companies from the J&J group to one building (Johnson & Johnson, JNJ GBS, Lifescan, Jansen Cilag, The Vision Care Institute). The interior delivery included 1,200 workplaces, many informal zones, a conference center, meeting rooms, outdoor furniture for the terrace and a gym. 600 jobs were delivered in the Ology series with the possibility of height adjustment.
Johnson & Johnson is a global American pharmaceutical company that manufactures, among other things, medical devices and toiletry and hygiene products. It was founded in 1886. Its common stock is part of the Dow Jones Industrial Average and the company is listed in the Fortune 500, or ranking of the 500 largest companies in the United States, which is published annually by Fortune magazine.