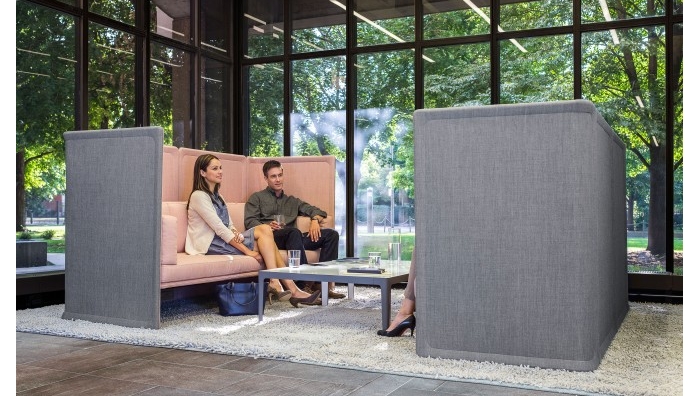 Lagunitas - Best of NeoCon available in Europe
From the conventional to the casual, Lagunitas adapts to changing workstyles and shifting work postures.
A comprehensive seating and table collection, Lagunitas creates a "third place" anywhere while offering multi-modal support and varying degrees of privacy through high and low panels. The unique articulating back cushion allows for toggling between lean forward and lean back postures. The 44 pieces of Lagunitas come with 650_CO tables, to allow for endless configurations and the seating offers power.
Design: Toan Nguyen