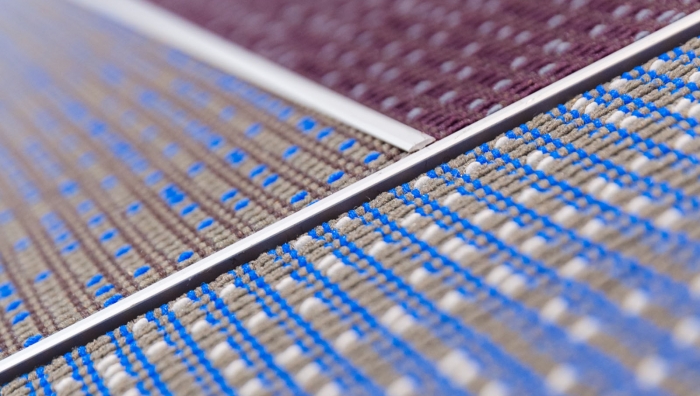 Linstram exclusive dealer of Carpet Concept
Carpet Concept is the leading brand for textile surfaces in the contract sector. Since 1994, the company founded by Thomas Trenkamp has set standards in the market.
Woven carpets, floor coverings, wall and ceiling elements by Carpet Concept are produced with techniques of true craftsmanship and are owing to their excellent properties suited for a broad range of applications.
As a systematic and cross-functional interior concept, the Carpet Concept Acoustic System (CAS) enhances the acoustic efficiency of floor, wall and ceiling. CAS Rooms extends the System by versatile elements for the shielding of workplaces or the design of separate rooms.
With its own weaving mill in Muenchenbernsdorf, Thuringia, Carpet Concept ensures the highest demands on quality, design and modern design.