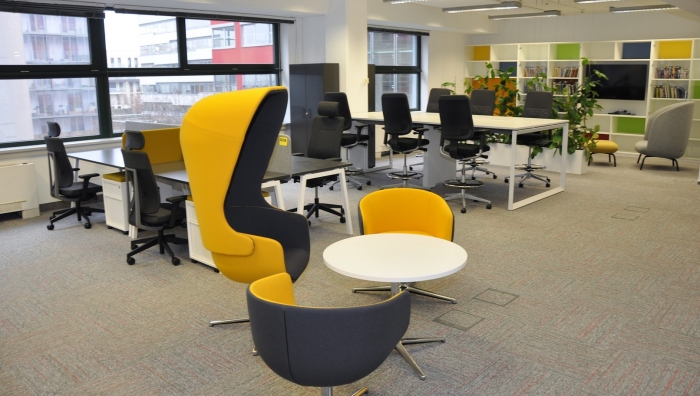 Linstram finalized the interiors of MONETA Money Bank
Creative Solution of HR Department interiors.
Linstram was entrusted by MONETA Money Bank with preparation of architectural concept for interiors of HR department.  Subsequently, on the basis of the concept made by Linstram's architect, the interiors were furnished. The Realization included typified workplaces, storage furniture, meeting rooms, relax zones, custom made library and flowers.