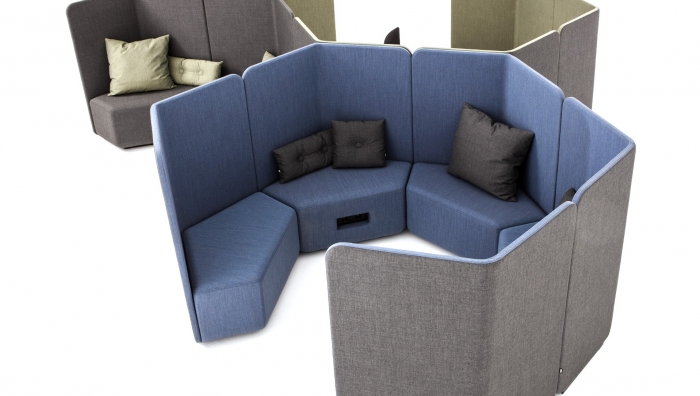 Loook Industries, a new brand in our portfolio
Loook Industries has been established by two young designers who had decided to offer new creative ways to work and relax secluded from hectic and noisy surroundings.
It's 2009. Two young designers sit in a noisy lounge, struggling to discuss latest design trends. The surrounding buzz turns their talk to the mounting pressures of modern life: the noise, the distractions, the inability to concentrate, the difficulty of conducting conversations, the "always-on" culture of mobile lifestyles. 
In a moment of inspiration, Ivar Gestranius and Kevin Lahtinen start sketching out ideas for furniture that could help distracted people find privacy in busy places.
Today, going beyond privacy, Loook also brings new design ideas that encourage interaction and collaboration. Through its thoughtful designs, Loook adds creative new ways for employees to work, both on their own and in teams. Loook also transforms public spaces to make them more appealing, useful, and loved.