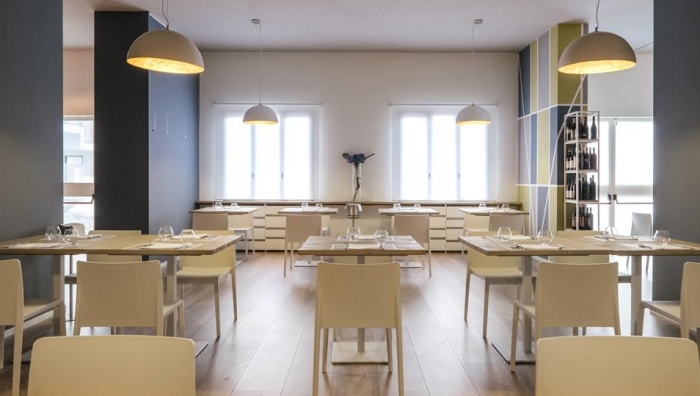 Pedrali products in a unique project of the prison restaurant
A unique project, a real bridge connecting for the first time "the outside and the inside."
It is the aim of InGalera, the first example in Italy of a restaurant open to everyone found in a prison, Milan Bollate House of Detention, known for its policy aimed at enhancing the rehabilitative aspect of the sentence.
A restaurant that welcomes the public, with 52 seats, open for lunch and dinner, Monday to Saturday. A total of nine people work there, five in the kitchen and four in the restaurant: they are all detainees, except the chef and the maitre who are external professionals called in to give prestige to the project.
The interior was designed by Architect Augusta Comi: "The design concept of the InGalera restaurant comes from the observation of theclean and rigorous lines of the typical prison environment, places where functionality is held in high regard. The use of pastel colours, which reflects the theme of the window frames on the facade, gives the room a character of lightness and elegant simplicity".
A welcoming and bright restaurant where they have harmoniously used Pedrali furniture: the fine linear design of the Volt chairs, with and without armrests in white and beige, designed by Claudio Dondoli and Marco Pocci, and the Inox tables with white powder coated base.