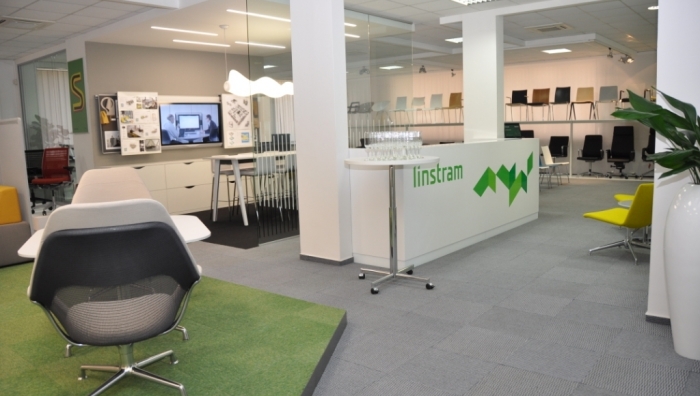 Linstram regained the Steelcase Platinum Partner award
We are pleased to announce that Linstram has been awarded Steelcase Platinum Partner 2017.
This year, Linstram has won the award as one of 23 authorized dealers in Europe (out of 90 Steelcase Partners) and 46 authorized dealers worldwide (out of 750 Steelcase Partners). The award was preceded by the process in which Linstram fulfilled its business goals, proved its financial strength and met the co-brand criteria related to Steelcase brand.
The Steelcase Platinum Partner Award provides the clients with guaranty that they work with the best partners offering professional services and approach. That's why we are really proud to have won this prestigious award again.
Linstram cooperates with a number of companies, but the connection with Steelcase is absolutely vital to us. We represent the world leader in furniture field which provides us with high-quality products and, above all, with access to unique know-how arising from extensive studies and surveys. Thus, for almost 25 years, Linstram has been able to create interiors that are timeless and that provide the clients with the latest trends related to working environment as well as with help in the employee motivation process.