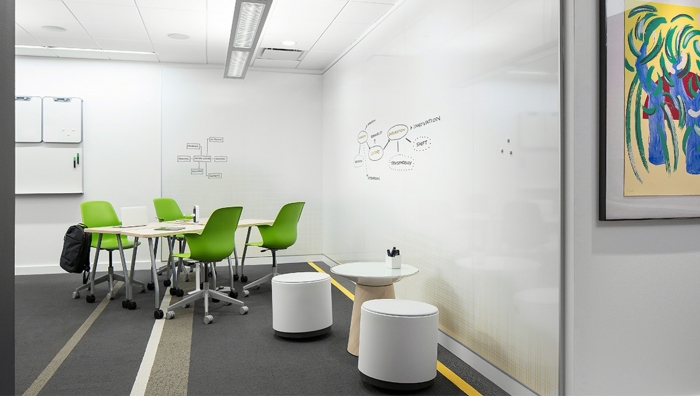 Linstram offers PolyVision products
Linstram has extended its portfolio again. This time by products of PolyVision, a leading global manufacturer of CeramicSteel writing boards and architectural cladding.
For over 60 years, PolyVision has consistently produced CeramicSteel surfaces that stand the test of time even in the most demanding environments. From chalkboard and whiteboard surfaces in more than 8,000,000 classrooms to architectural cladding in train and metro stations, tunnels, hotels and hospitals, PolyVision CeramicSteel spans more than 185 million square meters (2 billion square feet) of architecture around the world.
CeramicSteel is one of the most durable surfaces available, combining the best qualities of porcelain and steel to create a surface that is unmatched in the industry. Strong, consistent and enduring, it will neither scratch nor corrode. It refuses stains and is colorfast. As a result, cleaning is easier, maintenance is minimal and life cycle costs are dramatically reduced.