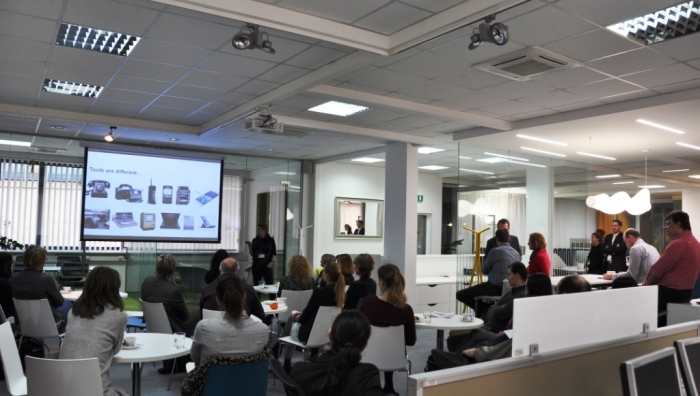 The Privacy Crisis
Again, this time in the new year, Linstram organized another Business Breakfast. It was The Privacy Crisis that was brought to the attention of audience as a topic of this latest event.
Currently, many companies are faced with the issue of balancing private space within the open plan offices. Too much interaction and lack of privacy in offices have reached critical dimensions in companies all over the world. This resulted in decrease of creativity, productivity, engagement and wellbeing of employees.
On Thursday, 11th February 2016 we organized a lecture on "The Crisis of Privacy in the Offices." Zoe Humphries, Senior Consultant Applied Research from Steelcase company, explained what are the main problems of today's working environment and what is the cause of these problems. Part of the presentation also dealt with examples of solutions of effective design of workplace.