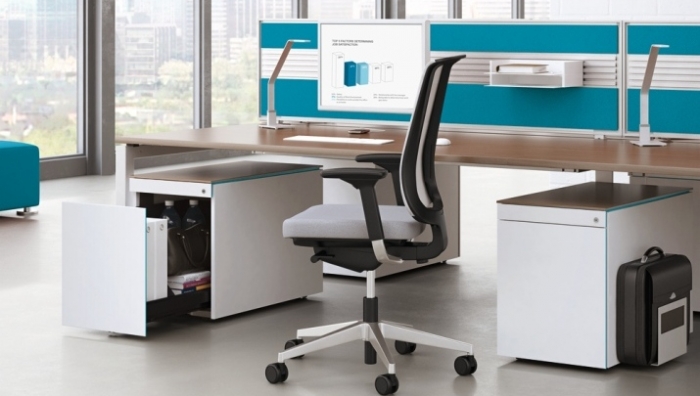 Reply and Reply Air
Reply office chairs range has four major advantages: flexibility, comfort, simplicity and sustainability.
Over the last years, individual work has dramatically changed. Users are often collaborating and are mobile within a space; thus motion through the workstation is the key to face the decrease of personal space. Acording to a Steelcase IPSOS workplace survey, 46% of European employees declare that they suffer from back pain at least once a week. 63% of them recognize not to adjust their chair (TNO). 
In response to the latest trends in office working, Steelcase has announced the launch of its new high-performance seating range: "Reply" and "Reply Air " task chairs that combine innovative designs with specialised technology to respond to a user's every need. The "Reply" portfolio has been designed with 3 core objectives in mind: immediate comfort, simplicity and customisation. The range offers 2 alternative styles to maximise choice in terms of design and functionality.