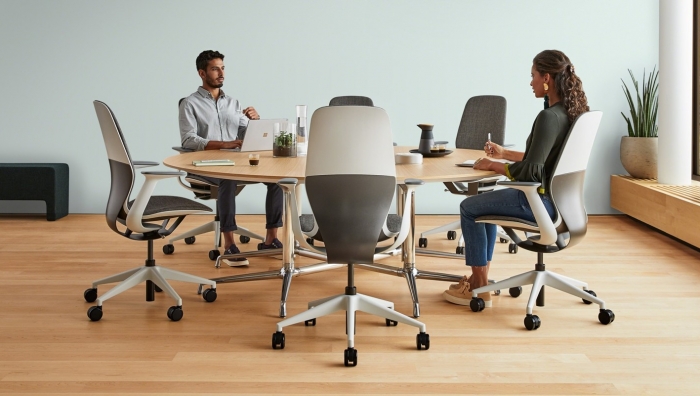 Steelcase Introduces SILQ: An Innovation in Seating Design
Steelcase revealed SILQ chair, a highly functional, innovative but simple chair that they believe will transform seating design.
The chair responds to natural movements of the human body and behaves more like an organism than a machine. In the beginning the used material was carbon fiber. Later, the team continued prototyping and invented a new material and manufacturing process resulting in a high-performance polymer that behaves like carbon fiber but was more useful.
The idea behind SILQ came from a sketch Ludwig drew in 2008. The idea was ahead of its time - a simple design that required virtually no adjustments as people shifted more frequently between spaces. However, the materials were not so advanced to help solve the problem, so the project was put on hold.