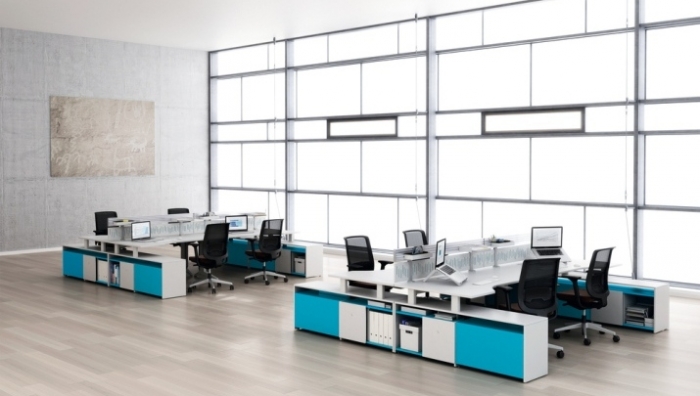 Steelcase launches Fusion
Fusion has its own integrated storage, matching the design of the range, which can be used for personal or shared storage.
Steelcase understands that the world of work is changing every day. The challenges of integrating people and space have never been greater. Company footprints are shrinking and space is being reconfigured more frequently to optimise occupancy and reflect the changing requirements of businesses. There is also increasing demand for office solutions that strike the right balance between the needs of people using their own workstations while working alongside colleagues. 
Allan Smith, VP Marketing, R & D, and Product Development Steelcase International, said: "Office lay-outs are changing with increasing frequency. A desk system needs the flexibility to be assembled or dismantled easily and quickly. It takes few minutes for the installation of a 
Fusion
 desk which allows customers to reconfigure their office quickly - even over a weekend. More over, 
Fusion
 offers facilities such as shared desk legs; this makes it easy to build larger configurations in office team space without compromising valuable square metres."