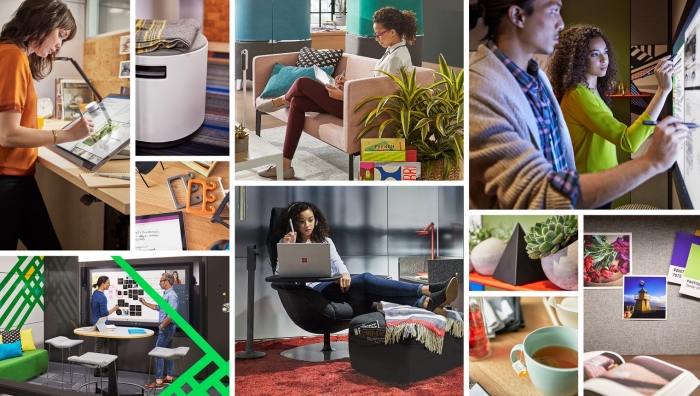 Steelcase and Microsoft create together
Steelcase and Microsoft announced a new partnership that will help people reach their creative potential at work.
We face global issues that require all of us to unleash our creative potential to solve problems, make new connections and generate ideas. By providing workers with a thoughtfully designed workplace — one that brings together space and technology — business leaders can unlock the creativity of people, inspiring ideas and accelerating innovation along the way.
Both Steelcase and Microsoft believe we all have the capacity to create. But, joint research by both companies reveals while people feel more pressure to produce creative work, the conditions for creativity are suboptimal in most workplaces.
Based on the result of the research, Steelcase and Microsoft decided to join forces to explore the future of work, developing a range of technology enabled spaces designed to help organizations foster creative thinking and better collaboration. 
Resulting creative spaces seamlessly integrate the best of Microsoft Surface devices with Steelcase architecture and furniture. The functional connection of thoughtfully furnished space and high-quality technology help people generate new ideas and move them forward.