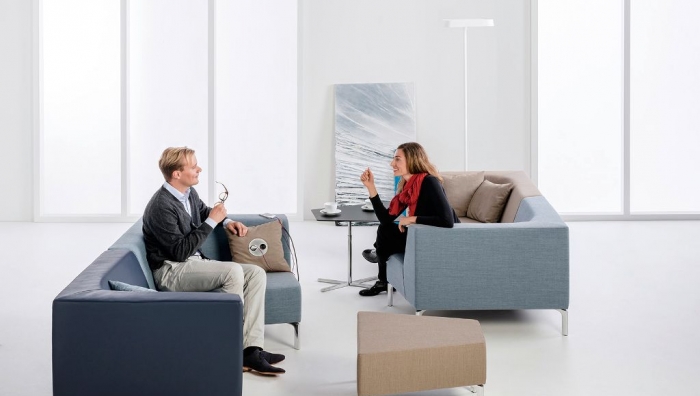 Tangram - just conect
Interstuhl introduced Tangram on Orgatec fair.
TANGRAMis5 creates connections. Wherever people wait, get together in informal groups, or need a secluded place to work, TANGRAMis5 shines through. Its intelligent concept is driven by simplicity, an enthusiasm for change, by comfort and the wish to create space for innovation.
TANGRAMis5 shines in waiting areas and visitor rooms just as brightly as it does in the central zone of office space. It develops islands of regeneration and concentration and creates the perfect scenario for conversation in individual offices. Its numerous combination possibilities also make TANGRAMis5 an excellent choice for use in hotel lobbies or at events.