Project Description
Simple lines, clean design and functional style of the furniture – that was the idea of the project architect. Finally, after viewing a wide selection of products, the client opted for Kalidro, an elegant and practical furniture range. Moreover, Kalidro excels in technical and intuitive features.
The compact sets of workbenches can be rearranged easily if necessary. Another option is to use the individual tables separately.
The combination of acacia wood and white colour of furniture decor, together with the subtle shades of the screens, support the harmony of the space.
Data
Total office area
2,300 sqm
Number of workplaces
160
Principal desk system
Kalidro
Seating
Let's B
Implementation
Prague 2008
Company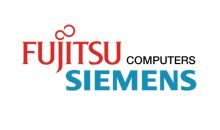 At present, over 170,000 Fujitsu people support customers in more than 100 countries. Fujitsu operates in the Czech Republic since 1999, when it merged with Siemens AG and started to use the name of Fujitsu Siemens Computers (FSC). In 2009, FSC bought the stake of Siemens and founded Fujitsu Technology Solutions Czech Republic.