Project Description
Linstram has prepared a concept of relocation to the new headquarters of Veolia in Prague, Florence. The company is located on one floor and the sophisticated space plan ensures flexible reaction to potential future structural changes and expansion of the company.
The project also included design and color concept which is based on the changed corporate identity of the company. Light colors and pure lines of the delivered furniture underline the elegance and airiness of the whole interior. Adjustable partitions provide perfect privacy for meetings and concentrated work.
Data
Total office area

1,667 sq m

Number of workplaces

96

Seating

Reply Air

Principal desk system

Kalidro, Partito

Glazed partitions                  

RTS  80 rm

Pura single glazed 20 rm

Implementation

Prague 2014
Company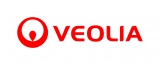 Veolia Voda has operated in the Czech Republic since 1996. Veolia Czech Republic provides innovative and sustainable solutions in water, energy and waste management. Veolia is a leading provider of services in the Czech water management market.
Over 1,150 municipalities in the Czech Republic entrusted the operation of water management infrastructure to Veolia Voda based on the operating.