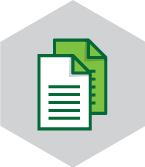 We will provide complete project management including negotiations with authorities, coordination of subdeliveries and realization within the agreed terms.
During the project realization we work very closely with the developer, architect, building designer, general contractor and other subjects that operate at the building site.
We put a great emphasis on maximum quality of our staff, their helpfulness and positive approach. Furthermore, we focus on clear communication and meeting deadlines.