Spatial optimization of buildings
Professionally processed optimization of buildings provides completely functional, efficient and flexible space fully complying with all requirements of the client or developer.
During the cooperation we concern ourselves with the requirements for effective use of the building in detail. We always consider current and future trends. Further, we propose an optimal modulation of the facade and the ideal depth of the tract, the most suitable location of cores and also the options of using a divisibility of building for more tenants.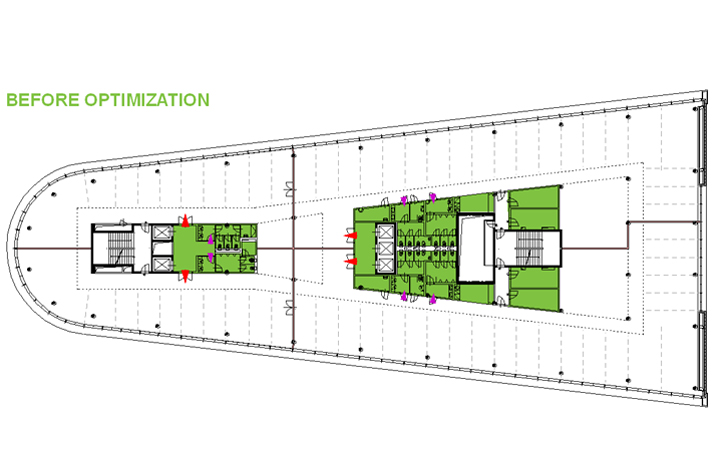 Our work can result in optimal usability study, scenarios of internal structure of the building, visualizations of its typical spaces, but also in data for marketing brochures of commercial buildings.